wood stove songs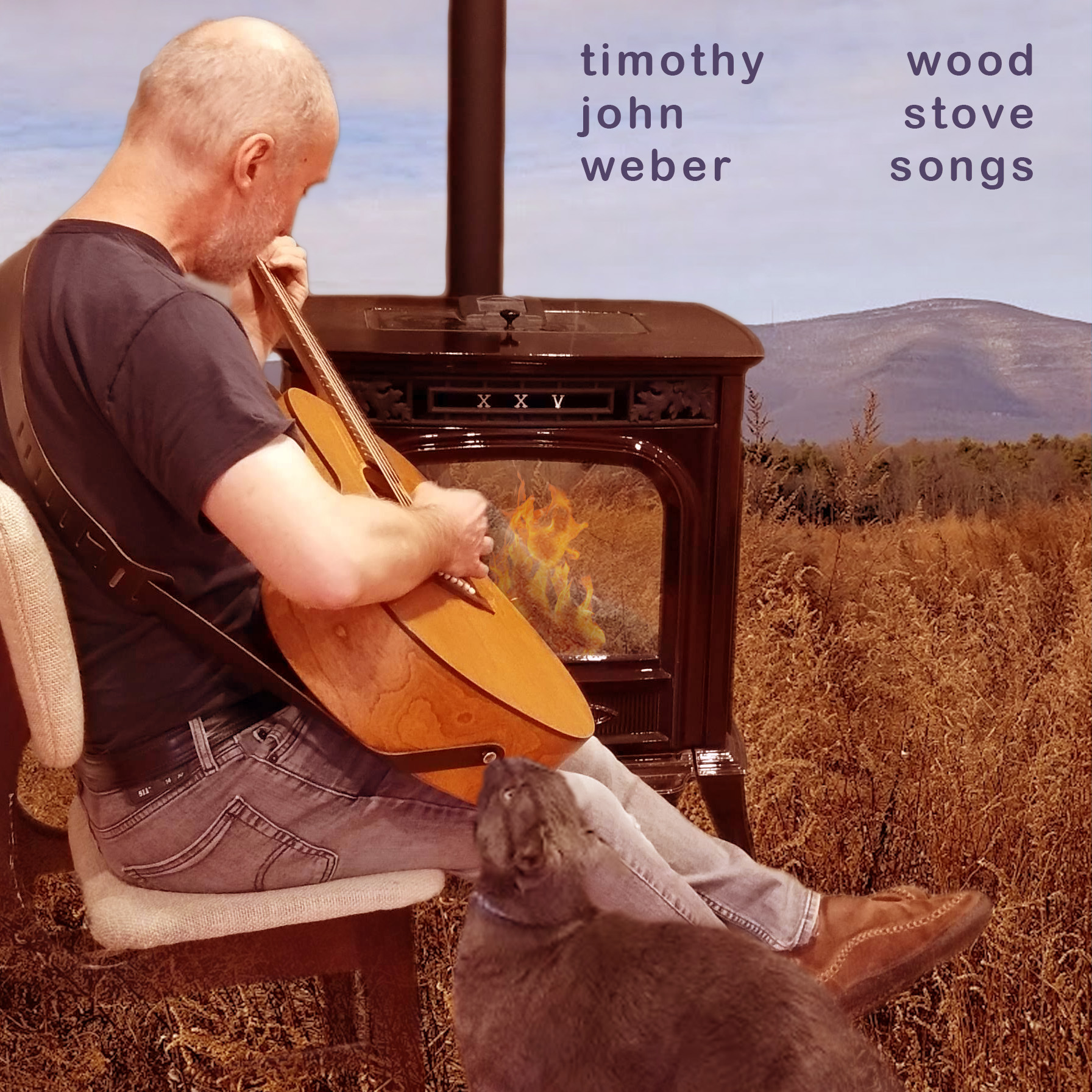 Songs to sit and watch the fire by.
A collection of singer-songwriter-style songs - so mostly a guy and his guitar, talking about stuff going on in his own life and/or head.
Some of the songs were written as early as 1995, but I didn't start recording those until after the release of off line in 2000. Generally the time frame spans my core parenting years, so you'll notice a sub-theme of songs about offspring.
Yes, I went ahead and made the album title almost the same as the title of the first song, but not quite. "Sounds" = the name of the song, "songs" = the name of the album. I know. Still.
The postscript, "the heck of it," is a bit of a private joke, so feel free to ignore it or mentally substitute details from your own favorite happy gathering.
Cover credit: Clara Weber, from photographs by Deborah Lewis.
songs