the flower grandchildren's quiet transformation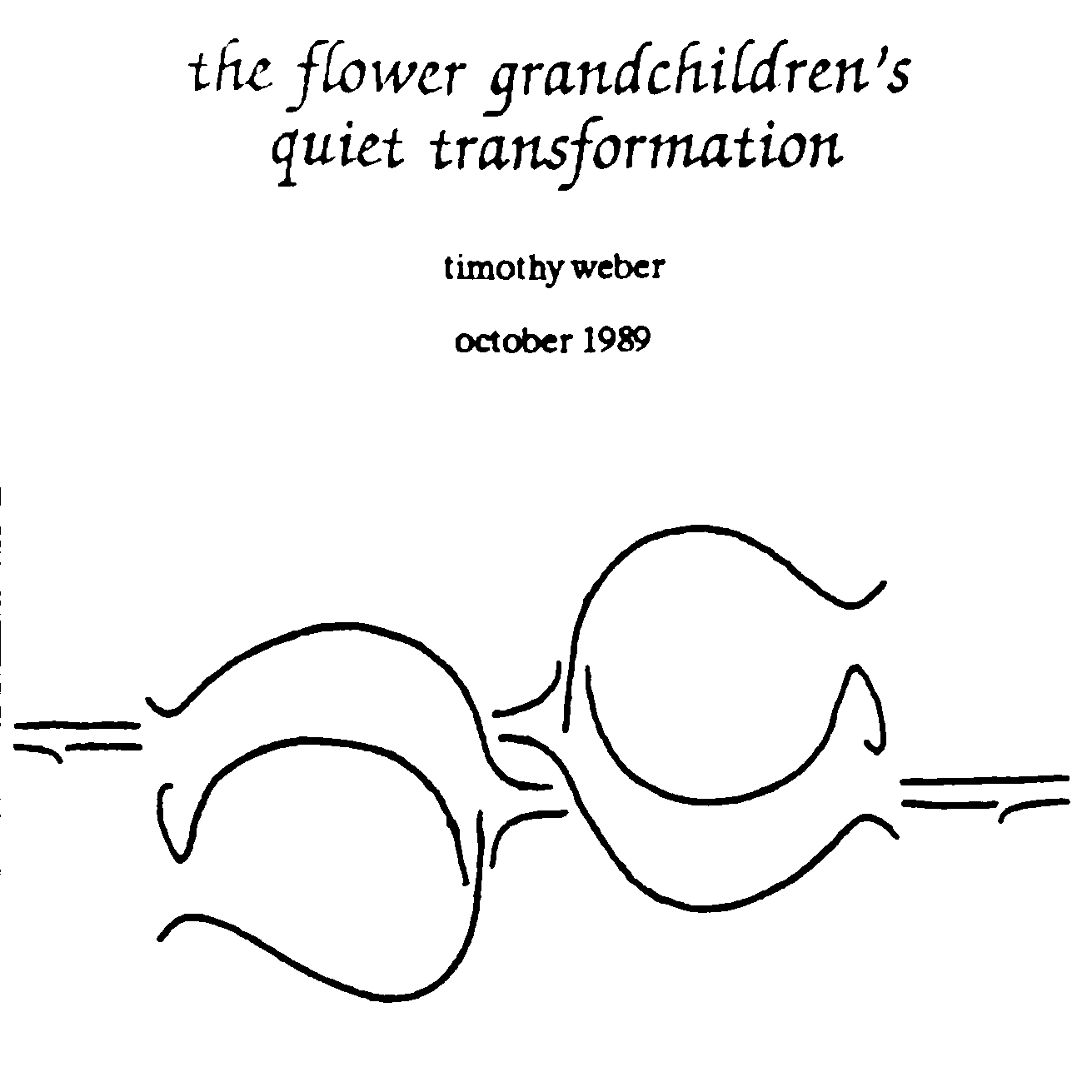 My first all-original album, remastering the best originals from previous albums plus new material.
A double-length cassette album, 90 minutes long. Each side has its own theme and story.
I originally gave this album away on cassette for free, with an optional donation. I probably hand-duplicated about thirty or forty copies in total.
I gave ten copies to a friend who was traveling to the Soviet Union, where she gave and bartered them, which resulted in some good correspondence.
From the original liner notes:
all songs copyright (c) 1989 by timothy weber except: the lecture, copyright (c) 1989 by kelly lockmer and timothy weber, and wouldn't you, copyright (c) 1989 by denise bouck and timothy weber.

thanks to joe riordan for the use of his 4-track when mine died, to dave o'hara for the use of his guitar, phil amadeus, on "wouldn't you" and "woman within," and to long-haired hippie degenerate freaks.
the flower grandchildren's nursery rhymes
invocation · utica blues · the lecture · paper boys · sweet · the man with one pig left · marshmallow pies · nothing is free · restraint · wouldn't you · ladder ·
wind and river
· notes
the flower grandchildren's lullabies
resistance ·
Instead of Flowers
· snakeskin · woman within · things happen this way ·
roundtrip vigil
· goodbye to smiling faces · conclusion